OC Landscaping Sheffield was called out to a small enclosed garden of a Lodge Moor townhouse. The customer was unable to utilise their garden due to severe water-logging of the lawn.  The customer also requested a general revamp of the space including renewal of the paved areas alongside the lawn repair.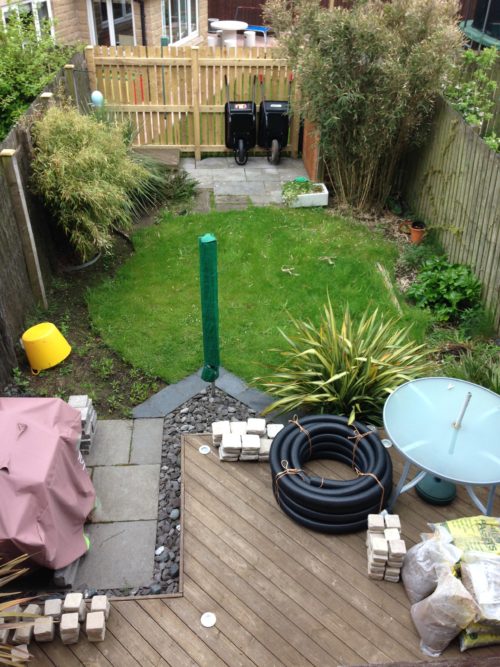 On investigation  of the lawn it was found that it had been laid on a hard clay base with no drainage installed.  As the ground was so hard localised land drains would have been insufficient on their own.  Alongside the drains we installed a large soakaway as an outlet for the water runoff. The localised land drains are in the form of flexible perforated pipe surrounded by free draining gravel, spaced evenly across the lawn area to act as a holding bay for standing water.  These were then connected to the installed soakaway to allow excess water to drain from the lawn and prevent future waterlogging.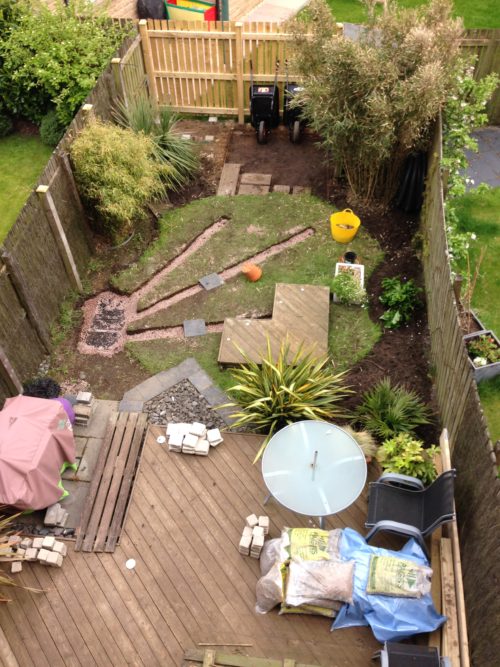 Once the groundworks were completed for the drainage the next step was to excavate the old paved areas and lay a suitable hardcore sub base for the new patios.  Patio areas were stylised with Indian stone cobbled borders and then paved with Raj blend Indian stone.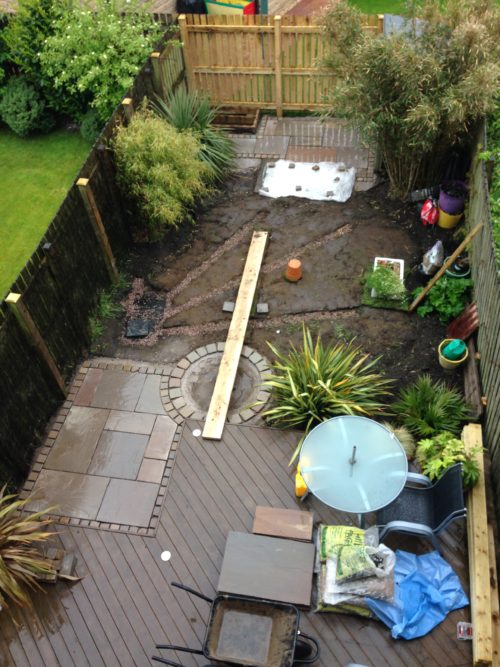 The garden was finished off with a brand new lawn pointing of the patios and gravel highlights.  We were very pleased with how it came out as was the customer.